Carry forward the past and forge ahead, strive for a better tomorrow
---
On July 31, 2019, the mid-year summary meeting of Kunming Kunbao Cable Group was successfully held in the production base of Kunming Chenggong Industrial Park Group.
All leaders of the company, principals of various departments, sales leaders and salesmen attended the meeting. Chairman Mr. Yang Chungui made important arrangements for the company's development strategy in the conference room; Ms. Liu Jiaqi, the general manager, gave important instructions to all sales staff on the sales goals and payment collection.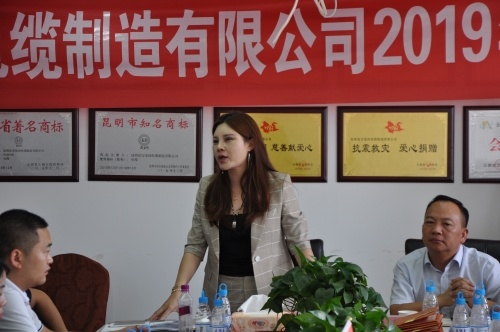 The meeting also commended various sales elites and presented awards to sales champions. The chairman, general manager and deputy general manager of the company are the presenters.