Chinese power giant builds cross-border power grid to open up new business opportunities
---
  Chinese power giants are building cross-border power grids through renewable energy projects, opening up new business opportunities.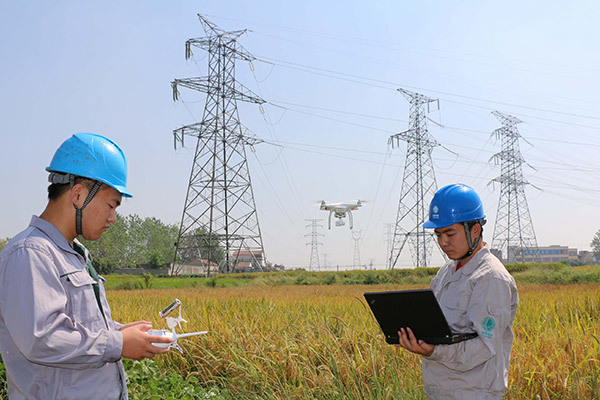 China's largest utility, the State Grid Corporation of China, has built 10 cross-border transmission lines linking China with neighboring countries such as Russia and Mongolia.
  China Southern Power Grid, another state-owned power company, has built 12 AC transmission lines between Laos, Myanmar and Vietnam. "So far, the cross-border electricity trade has exceeded 47.1 billion kilowatt-hours." China Southern Power Grid said.
  This is part of the integrated energy interconnection, that is, the cross-border interconnection of renewable energy projects in neighboring countries.
  Headquartered in Beijing, the Global Energy Internet Development Cooperation Organization (GEIDCO) signed a memorandum of understanding with five international partners.
  The non-governmental and not-for-profit GEIDCO aims to pursue integrated energy interconnection projects as part of the Belt and Road Initiative.
  Outline map of the Interconnection Authority between GEIDCO and the United Nations Department of Economic and Social Affairs, the United Nations Economic and Social Commission for Asia and the Pacific, the League of Arab States, the African Union and the Gulf Cooperation Council.
  "In the world's three most important networks, the integration of energy infrastructure lags far behind information and transportation networks," Liu Zhenya, chairman of GEIDCO and former general manager of State Grid, said in an article in Bloomberg View. Facing obstacles of geography and historical legacy.
  To solve these problems, GEIDCO plans to build intercontinental power grids on all continents by 2050. Previously, it would build a national super grid around the world by 2020.
  With 305 members, GEIDCO operates in 32 countries and regions on five continents. Its long-term goal is to increase clean energy consumption to 80% by 2050, reduce carbon emissions to 11.5 billion tons, and promote investment in integrated energy interconnection to $50 trillion. One planned project is the China-South Asia interconnection project.
  In the white paper, GEIDCO proposes to build two ultra-high voltage or ultra-high voltage power transmission projects to transmit power from China and Kazakhstan to Pakistan and alleviate the power shortage in Pakistan.
  Chi Yongning, chief engineer of the New Energy Institute of the China Electric Power Research Institute, said that a safe and stable transcontinental power grid requires a lot of power. To ensure the safety of the system, it is critical to ensure that power delivery is consistent.